FESTIVALS & CRAFT SHOWS -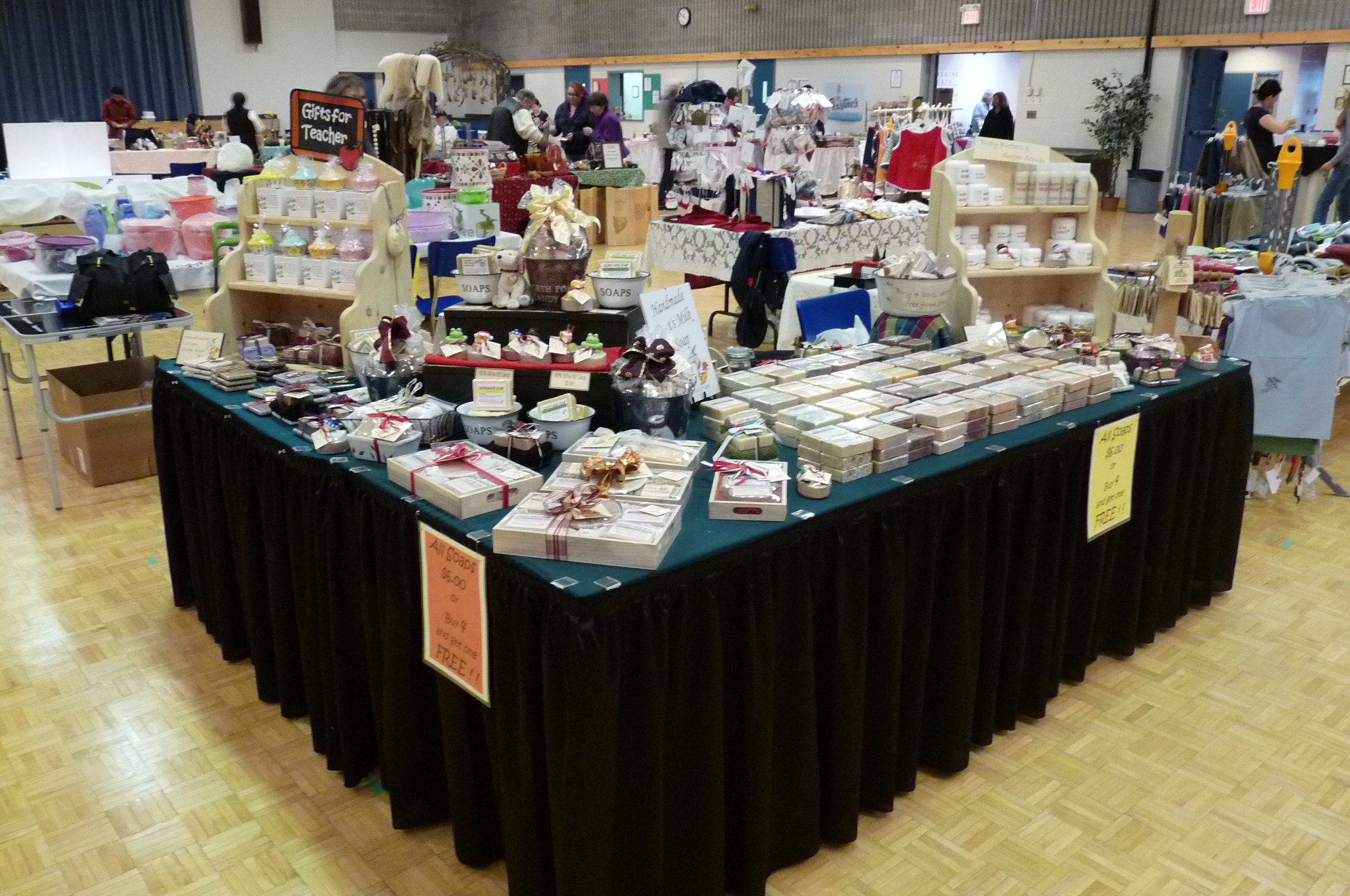 THIS IS WHERE YOU'LL FIND US!!
Festivals and craft shows are very exciting for me. I try to attend at least one per month as I enjoy taking our soaps to different places, as well as meeting other crafters! Once I even ended up in the Simcoe Paper.. check it out here!
Here is a list of the festivals and craft shows that Our Natural Creations will be attending for the upcoming year.
2018
March
17-18 - Old Town Events - Charity Craft & Vendor Show 222 Davy Street,
Niagara-on-the-Lake, 10am-5pm Sat, 11a,-4pm Sun. Food donations welcome
24-25th - March Madness - Craft Artist and Business Event, Paris Fairgrounds
10:00am-3pm (Free Admission)
April
7th - Elmira Maple Syrup Festival, 8am-4pm, Outside on the main street,
http://www.elmiramaplesyrup.com/
May
5th - Multi Vendor Expo - HANDMADE MARKET Paris Fairgrounds, Silver Street,
Paris, Ontario 9am - 4pm over 65 different vendors.. a little something
for everyone and everything is Handmade!! Free Admission
12th - Mothers Day Extravaganza 10am - 4pm St George Arena, 7 Gaukel St,
2nd floor, St. George Free Admission
June
2nd-3rd - ARTWALK - Downtown Sarnia http://www.sarniaartwalk.com/
11am-6pm Sat, 10am - 5pm Sun
July
14th - Happening at the Forty, Grimsby, 10am - 6pm Main Street from Christie Street
to Patton Street and Coronation Park is where all the events will take place on
Saturday. Visit the website again for exciting updates on 2018
http://friendlybynature.com/happening-at-the-forty
August
18th-19th - Port Dover Summer Festival, Powell Park, Port Dover.
Sat & Sun 10am to 5pm http://www.portdoversummerfestival.com
24th-26th - Winona Peach Festival, Winona, ON http://www.winonapeach.com
September
Sept 1st Ingersoll Harvest Festival MORE INFO COMING
15th-16th - St. George Apple Festival, St. George, ON Sat 10am - 6pm,
Sun 10am-5pm http://www.stgeorgeapplefest.com
October
5th - 8th - Rockton Fall Fair, Rockton, ON http://www.rocktonworldsfair.com/
13th-14th - Waterford Pumpkin Festival Sat, & Sun - 10am-5pm
20th - Multi Vendor Expo - Paris Fairgrounds, Silver Street, Paris, Ontario
10am - 4pm over 65 different vendors.. a little something for everyone!!
Free Admission
November
10th-11th - Paris Optimist Club - Christmas Craft Show, Paris Fairgrounds,
Silver Street., 10am - 4pm
17th - 26th Guelph Scouts 6th Annual Holiday Craft Bazaar, Kortright Hills
Public School, 23 Ptarmigan Drive 10am - 3pm
December
1st - 2nd - Dickens Christmas Craft Show - Sat & Sun 10am - 4pm
http://www.norfolkcountyfair.com