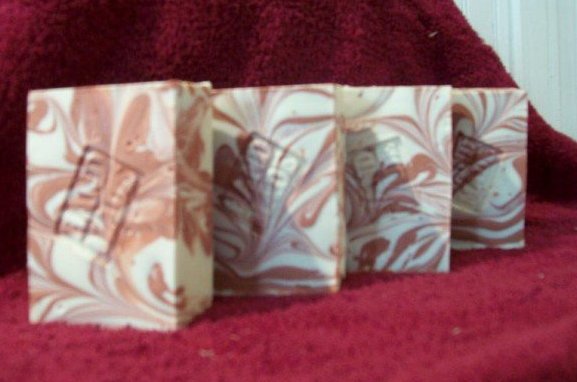 Black Raspberry Vanilla
One of my top sellers... and once you smell it, you understand why!
Absolutely luscious and enticing, velvety smooth. Ripe sweet black raspberries warmed with creamy vanilla to create this soft, alluring fragrance. Everyone will love this delicious scent.
No Licking!! Swirled with Red Australian Clay.
Made with coconut oil, palm oil, olive oil and vegetable oil. Black oxide and titanium dioxide added for coloring.