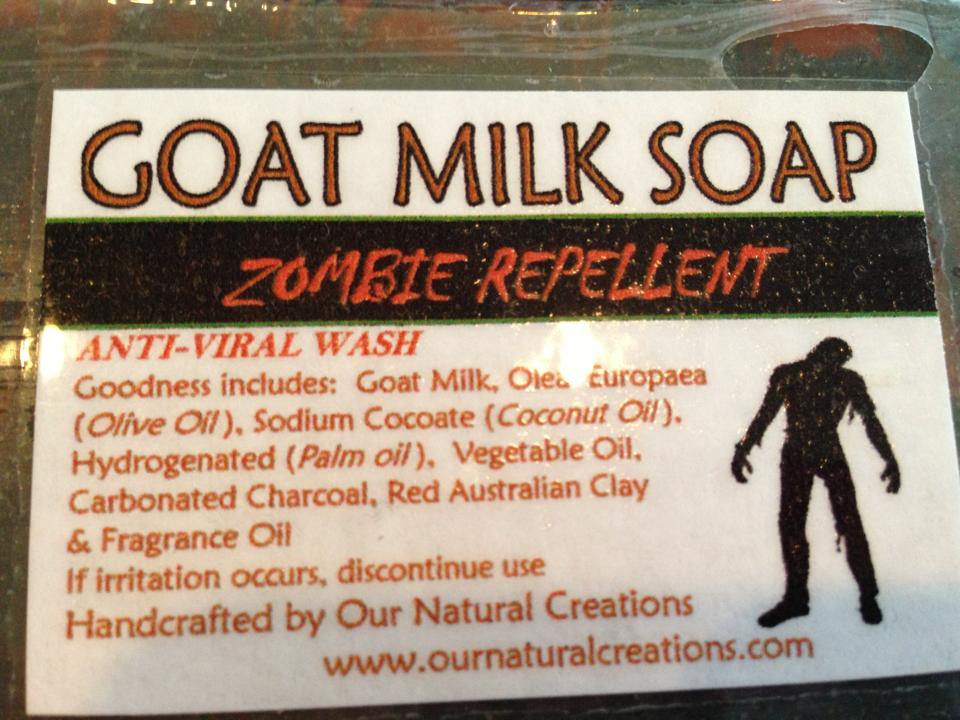 Zombie Repellent
Activated Black Charcoal makes this a wonderful bar for your skin! Scented with Blackberry fragrance oil.
I can guarantee that if you wash with Zombie Repellent soap, you will NOT be attacked by Zombies!! Beware, do not use when participating in a Zombie Walk.. you might be the only one there!!
Made with coconut oil, palm oil, olive oil and vegetable oil. Colored with red clay and a touch of cocoa powder.