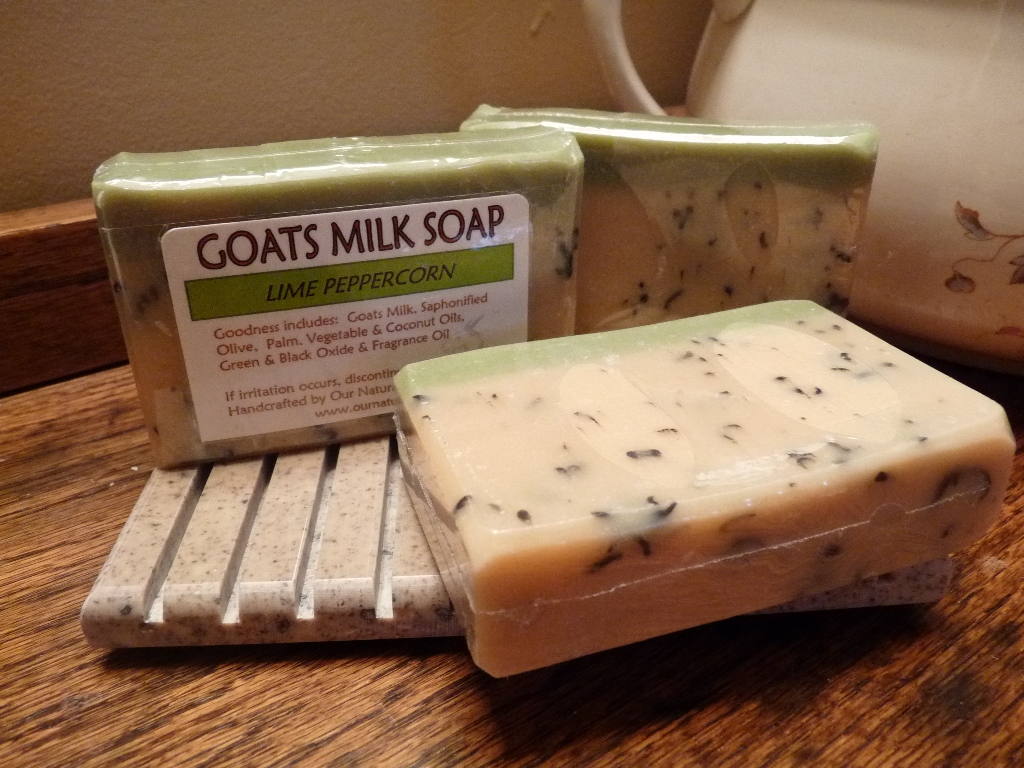 Lime Peppercorn
Not sure how to describe this one, a little spicy, a little lime, it's just a FANTASTIC fragrance! It definitely is a very unusual, enticing scent! And no sneezing!!!
A green and white bar with grated black soap for that speckled effect.
Made with coconut oil, palm oil, olive oil and vegetable oil, green tea leaves and green oxide.