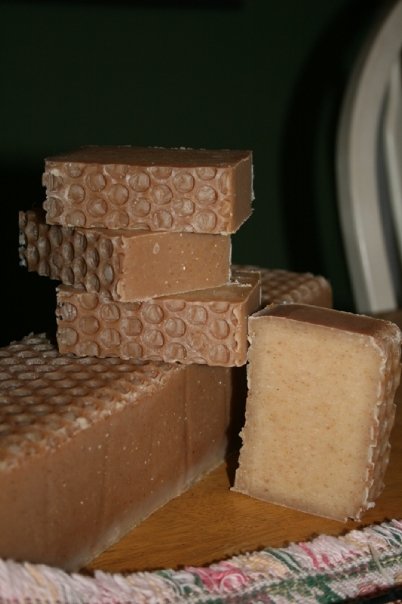 Oatmeal Milk & Honey
A warm bowl of oatmeal drizzled with honey! It will warm you up on a cold winters day! This bar is filled with finely ground oatmeal for a gentle, exfoliating effect. Oatmeal is very good for dry skin.
A natural colored bar filled with ground oatmeal. Made with coconut oil, palm oil, olive oil and vegetable oil.