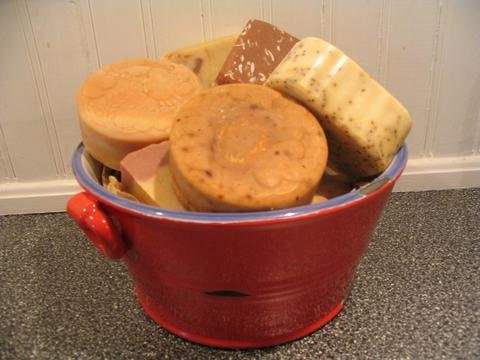 Super Scrubby
Great soap for getting those cooking and kitchen smells off your hands!! No more onion or garlic smelling fingers!!
Includes ground oatmeal and coffee grinds. Smells just like coffee with a little hint of Belgium chocolate. Rustic looking bar that smells great!
Made with coconut oil, palm oil, olive oil and vegetable oil.