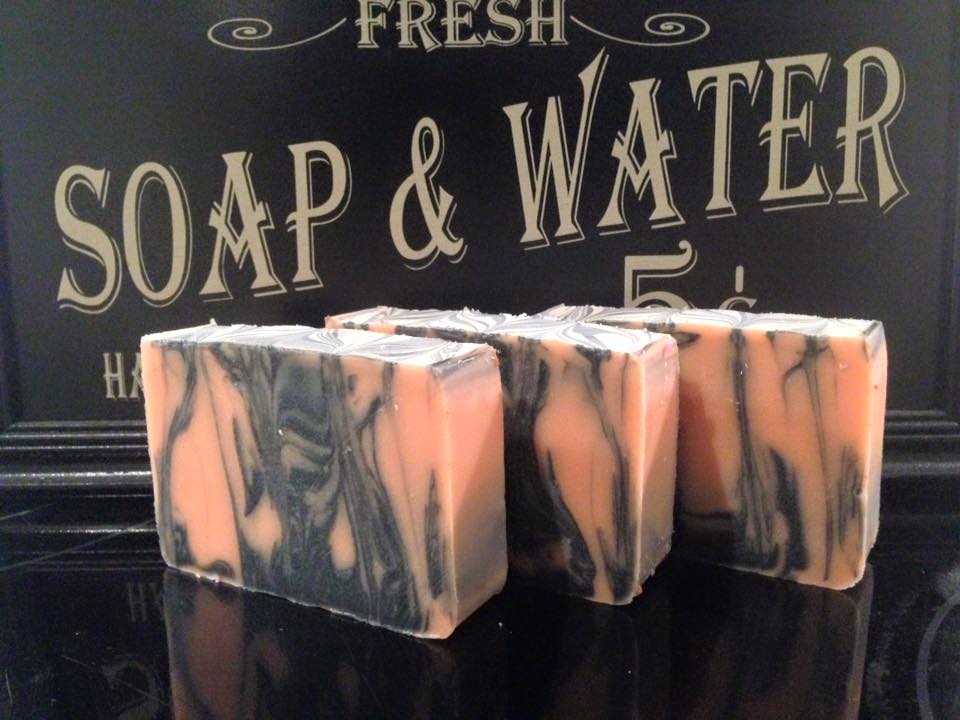 Tiger Tail
Donít you just love the smell of tiger tail ice cream? My sweetie does.. so I made it for him in a bar of soap!
Orange scented and swirled with black licorice anise essential oil. I would never label this one just for kids!
Made with coconut oil, palm oil, olive oil, and vegetable oil.