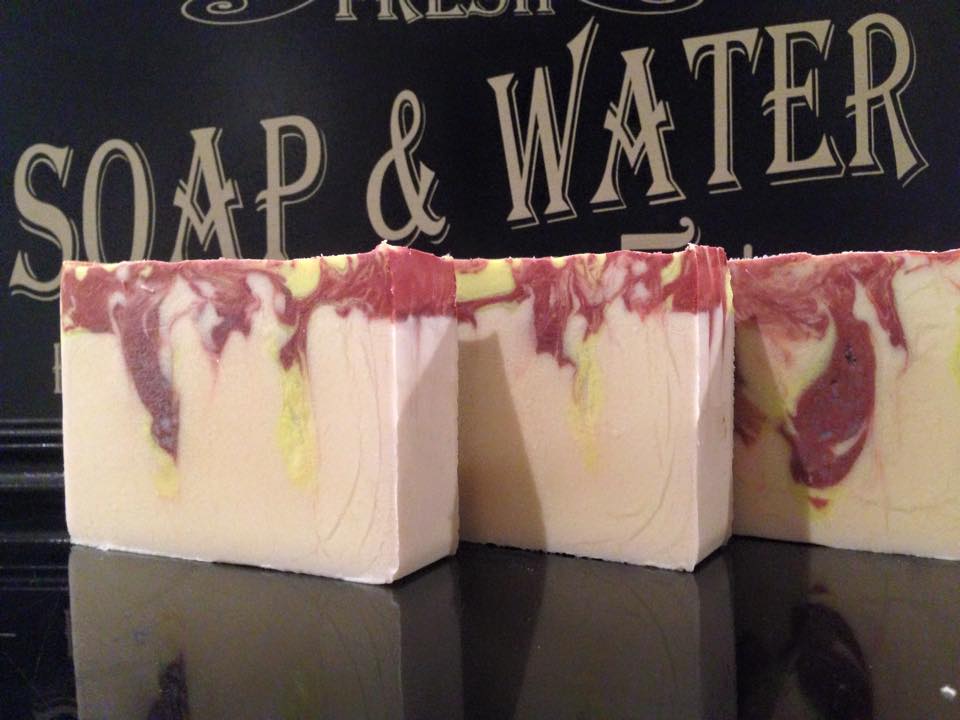 Rose Petals
If you love roses, you will love this fragrance. This definitely does not smell like that fake rose toilet water that Aunt Betsy used to wear! Smells more like a fresh bouquet of roses.. sigh!
Colored with a little bit of red Australian clay and neon yellow oxide for a bit of a contrast.! Also, my favorite color of roses!!
Made with coconut oil, palm oil, olive oil, and vegetable oil.