ABOUT US…….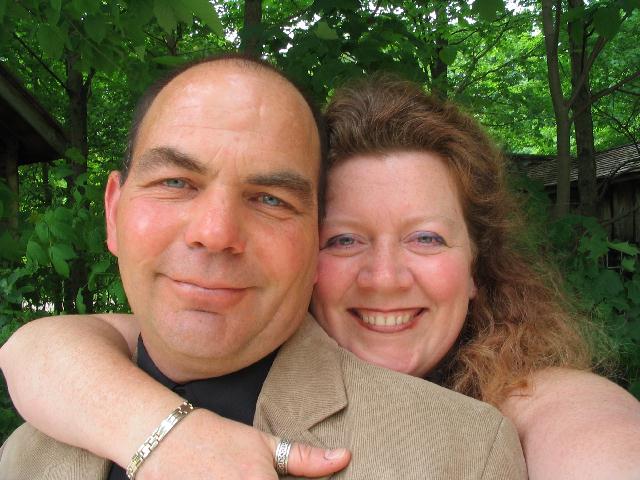 Our Natural Creations, is a company that was started by us because we fell in love and became addicted to Goats Milk soap and Goats Milk products. Goats milk soap has great moisturizing properties for my husband, who has very dry skin. Personally, I just loved the different scents and the way it smelt so good in the shower! Ok.. it also made my skin feel great!!
Our Natural Creations handmade soaps are made the old fashioned cold process way. I prefer to let my soap cure for 4 weeks minimum but it usually ends up being 6 – 8 weeks at times. Each soap is hand cut out of the mold, trimmed and wrapped individually which makes each bar unique. The minimum weight of each bar is 4oz but thanks to my "not so perfect hand cutting" techniques, they usually weigh closer to, and sometimes over, 5oz!
They contain a combination of oils which may include coconut, olive, palm, canola, soya, sweet almond, cocoa butter, and/or shea butter. We do not use peanut oil. Fragrance oils and colorants are added but we also offer unscented for those very sensitive skin types. Some of our soaps may contain oatmeal or herbs to help exfoliating those dead skin cells or a variety of different clays which help in drawing oils away from your skin. As well, other ingredients could include flower petals which are very pretty and safe.
Our soap is made in small batches to ensure the best quality and personal touch. We always have a new scent in the process and our selection will be changing on an ongoing basis
Although some of our soaps look good enough to eat, PLEASE don't. They don't taste as great as they look or smell. These soaps are made for external use only. If any irritation occurs, please discontinue use. Our Natural Creations assumes NO LIABILITY if a reaction should occur. Please feel free to email us at iournaturalcreations@yahoo.ca any time should you have any questions, comments or testimonials regarding any of our products.
All our soaps are tested on willing family members and friends and in the case of our Dirty Dawg soap, our family pets!! We hope that you enjoy our soaps as much as we do!