HANDMADE SOAPS….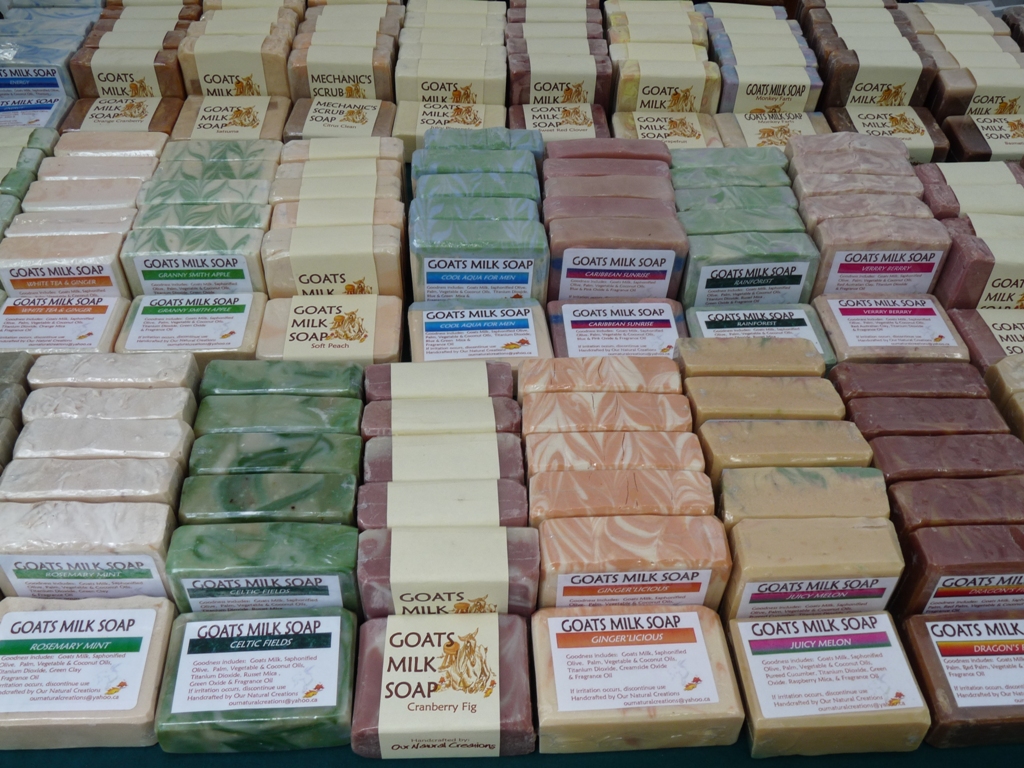 All of our soaps are made in small batches and include goat milk, coconut, oil, olive oil, palm oil, soya oil, sodium hydroxide (lye), and fragrance and/or essential oil.
Extra oils, butters, clays, oxides, and exfoliates are listed with each soap below.
Sometimes you may find "flecks" throughout the soap. This is shavings of soap that I have trimmed off the bars and have reused to give it a "confetti" look. I try not to waste one little bit! Besides.. it gives it a funky look that I like. Depending on my mood, my soap just might not turn out looking as the same batch before. That's what I love about soap making.... you can be very creative in your colors and additives. Sometimes I swirl, sometimes I layer, sometimes I cut up chunks and just throw them in. The possibilities are endless and FUN!
All soaps are priced at $6.00 per bar unless otherwise noted. Specialty soaps may be a bit higher priced due to more expensive oils used.
Click on any of the following scents to take you to a description. Enjoy!