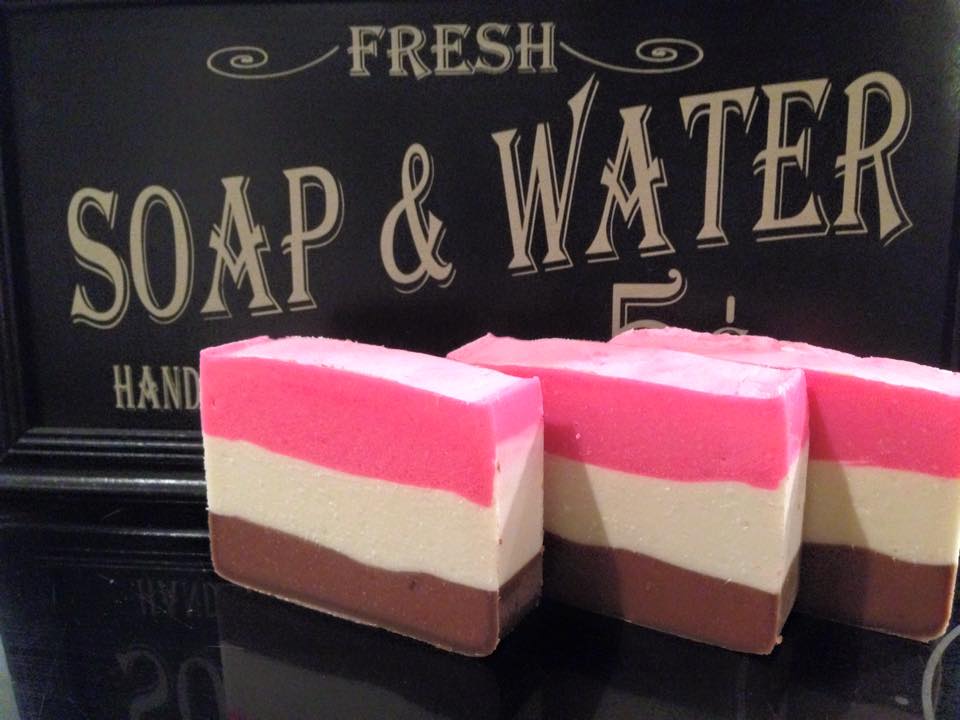 I Scream, You Scream
We all scream for ice cream!! Who can refuse a slab of Neapolitan? Not me! Scented with Black Raspberry Vanilla, Love Spell and Hey Sweet Thang. Do not eat, no matter how tempting!!
Made with coconut oil, palm oil, olive oil, and vegetable oil. Colored with Neon Pink Oxide, Titanium Dioxide and Cocoa Powder.