HEAT PACKS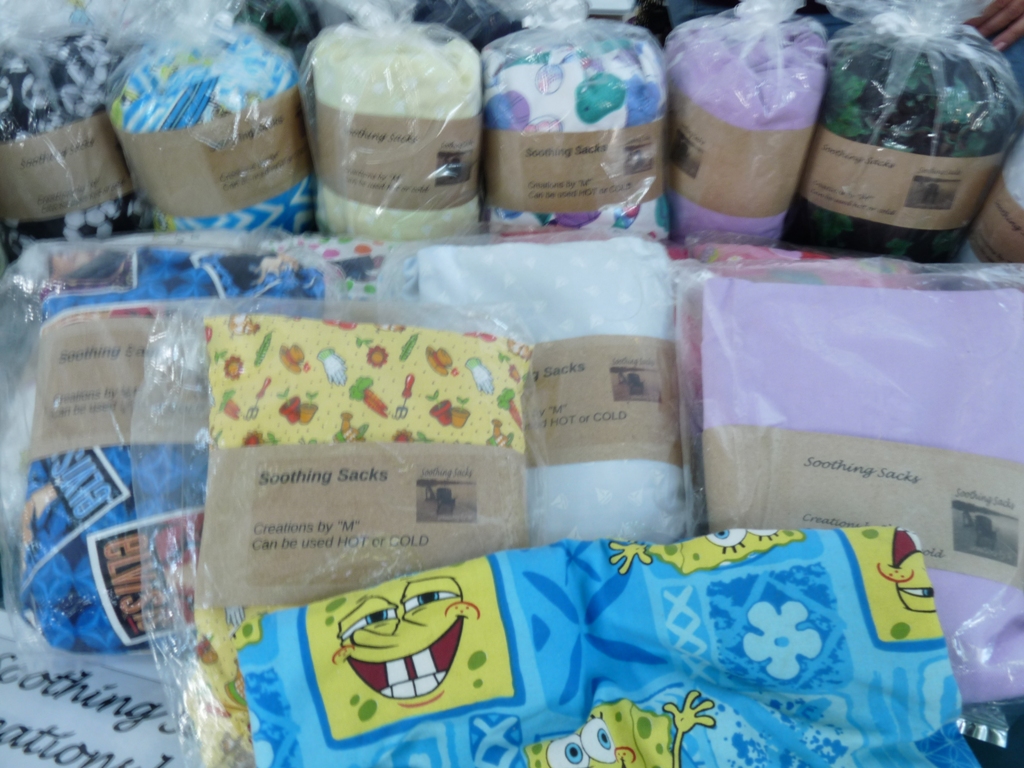 Creations by "MA"
Our Natural Creations does not make these Heat Packs. ONC is a supporter of the artist who makes these and uses them almost every day!
Although we refer to them as "heat packs", our corn packs can be used hot or cold.
All packs come with a removable cover that is washable. Inside the cover, each corn pack is double stitched for extra strength. Our neck, back and eye packs are made in sections so the corn will not bunch up in the bottom of the pack.
There are no added fragrances. The only thing you may notice is a slight comforting "popcorn" scent after the initial heating. Heat packs are ideal to place in bed prior to retiring for the night. With no electricity, there is no danger when you fall asleep.
It is suggested to keep your corn pack in the freezer. Not only will it help prolong its life, when you need cold relief quickly, it is ready. To use hot, simply pop it in the microwave for 2 to 3 minutes depending on strength of microwave, (caution microwave temperatures may vary. We suggest to test first at 2 minutes - 1 minute only for boo boo packs.) But be careful - they will be hot right out of the microwave. NEVER leave your microwave unattended while heating your corn pack!
To use cold - Place in freezer and use when needed or can be kept in a cooler of ice for use at parks, playgrounds or camping.
Benefits of Heat
Relaxing * Cold Feet (place in bed ) * Headaches * Arthritis * Fibromyalgia * Joint pains * Cramps and PMS * Diabetes * Poor Circulation * Sports Injuries * Colds and Flu * Soothe tummy discomfort * Shoulder and neck pain * Sinus pressure * Tendonitis * Sore achy and tight muscles * Decreases stiffness in tendons and ligaments * Eases lower back pain from sitting all day (keep one at work)
Benefits of Cold
Healing after surgery * Ease pain of strains * Headaches & migranes * Inflammation * Heat stroke * Sports Injuries
Available sizes
Neck packs - approx 6" x 24" $20.00

Back packs – approx 8" x 12" $20.00

Eye packs – approx 4" x 12 $12.00

Boo boo packs - approx 3 ˝ " x 5" $7.00

(ideal for kids)
If properly taken care of, your heat pack should last you many years of enjoyable comfort. So after a long day at work, let your heat pack induce relaxation, improve sleep and reduce the occurrence of stress-related headaches.