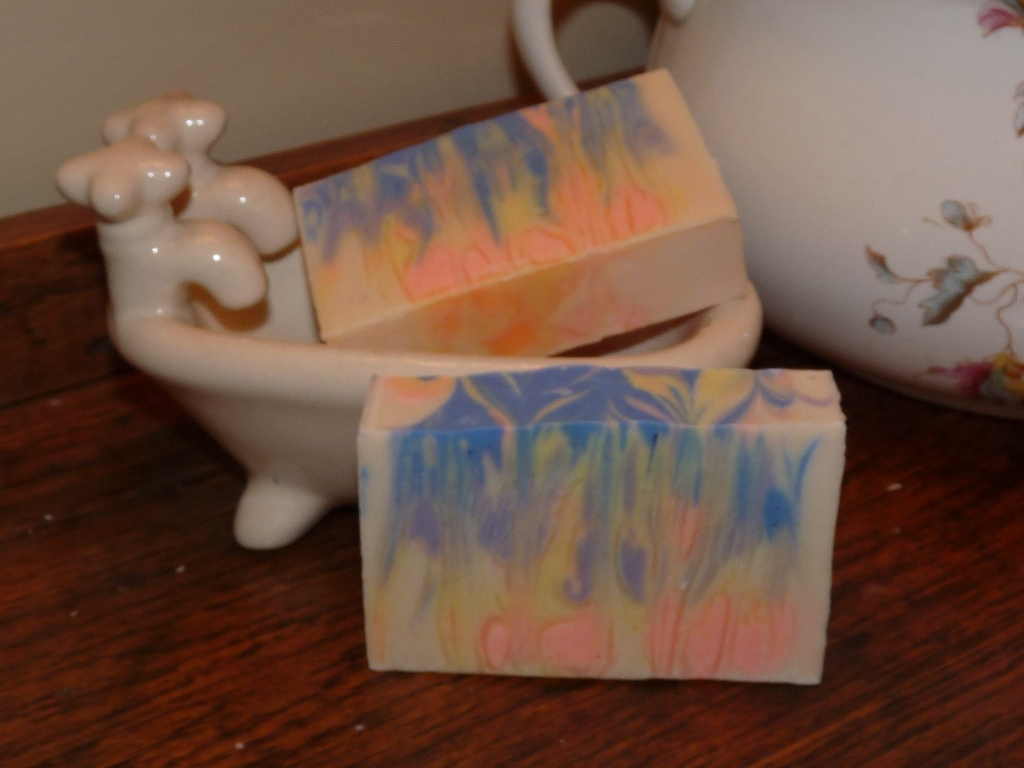 Patchouli / Hippy 60's
Remember the 70's? This is a popular fragrance from then; brings back incense memories! Warm scents, very nice!
The colors of this one vary on the mood I am when making it.. sometimes there are bright colors which I call "Hippy 60's" and other times it is more earthy.
Made with coconut oil, palm oil, olive oil and vegetable oil.