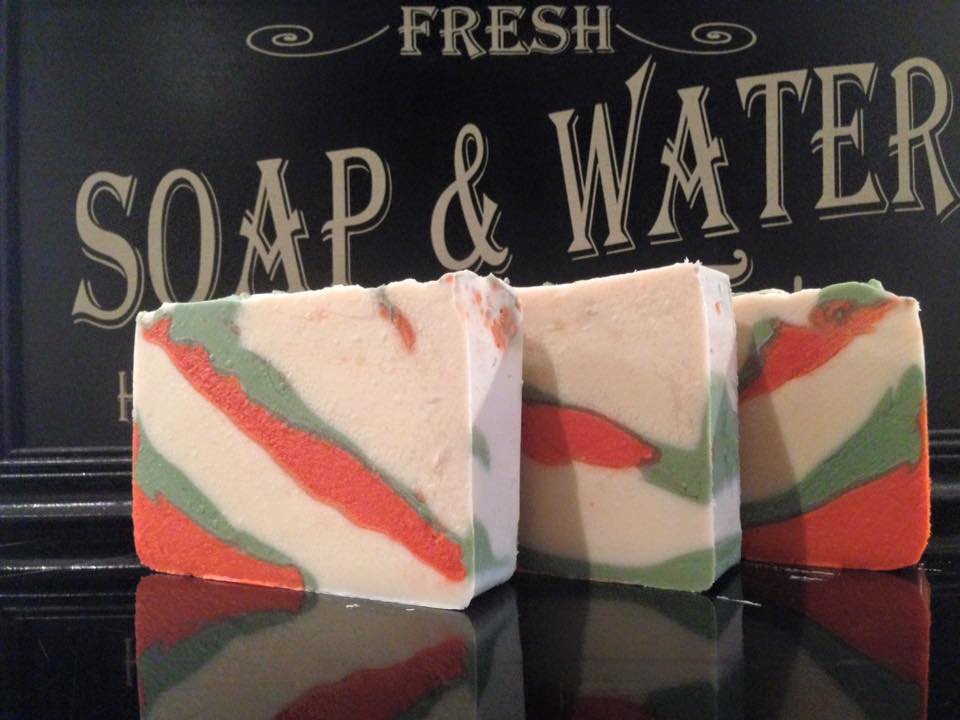 Peppermint Candy Cane
A peppermint blend, cool and sweet that reminds you of candy canes. A scent that will flow through your house! You may think that it is only or the holiday season, Bah Humbugh! Allow the sweet mint to refresh you in the morning before a long day ahead of you! Definitely, not just for the holidays!
Made with coconut oil, palm oil, olive oil and vegetable oil. Colored with titanium dioxide and swirled with green oxide and red Australian clay.